Otto Kroeger
will be honored with the prestigious Mary McCauley Lifetime Achievement Award for his momentous impact on the Myers-Briggs Type Indicator (MBTI) community.
The award "recognizes an individual who, through a body of work spanning a number of years, has made a significant contribution in encouraging the constructive use of differences identified by psychological type." A past APTi president, Kroeger has presented type concepts to over 70,000 people, and his training organization, OKA, has certified more people than any other organization.
Kroeger has written a number of bestselling books on psychological type, most notably Type Talk, and recently published Creative You: Using Your Personality Type to Thrive, with David B. Goldstein. Goldstein will be will be speaking at the conference about their work with creativity and personality type.
The APTi XX Biennial International Conference will be held this week, July 10-14th, at the Hyatt Regency in Miami, Florida. The theme this year is "Putting Type Into Action."
Award Announcement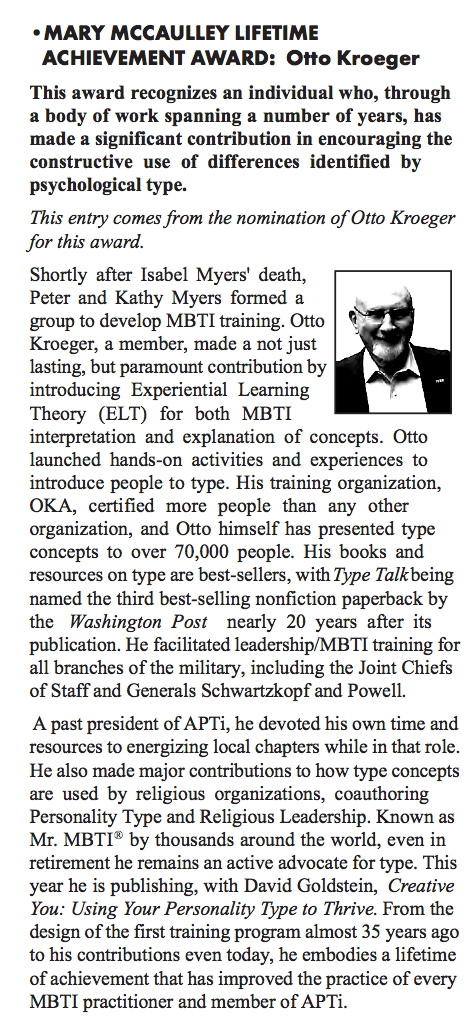 Click image for full annoucement

July 10, 2013-At this year's Association for Psychological Type International (APTi) XX Biennial International Conference, pioneer